|
Running time : 21:16 min
Actors : Tommy D, Marcus Mojo
Description
Little does TommyD know, but Marcus Mojo has been beefing up on his foosball game. So when Tommy suggests a game of strip foosball, Marcus can't wait. And on top of that, they decide the loser gets fucked!

As soon as the clothes start coming off, Marcus can't wait to get his dick wet. Tommy is more than happy to help him out. From there these studs move to the bed, where some seriously passionate 69ing goes down. And then it's time for the loser to make good. Check out this fun, sexy scene to see if Tommy the foose loser pays up and puts his ass where his mouth is...(he does!).

Enjoy!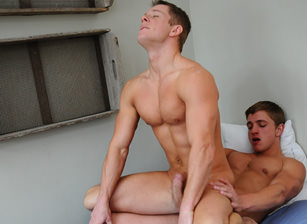 Recommended Movies
No records were found that match the search criteria.