|
Running time : 19:03 min
Actors : Marcus Mojo, Jack King
Description
In ancient times, the Elders talked of life's great mysteries and the great void. They would speak of a coming warrior whose heart would be pure, and whose ass would be tight. This warrior, it is said, must vanquish apprehension of the unknown, and fear no penis in Heaven and on Earth. It is said that a new incarnation of the warrior will arrive on Earth once every four hundred years, and you will know he is real by the size of the load he spews.

Marcus Mojo & Jack King have been hearing this tale from their trainers for a while now, and truth be told, they'd just assume spar a little then just fuck each other's brains out... leave all that 'vanquish apprehension' mumbo jumbo for Jet Li.

Enjoy!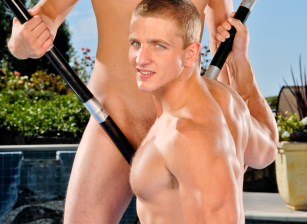 Recommended Movies
No records were found that match the search criteria.