|
Running time : 20:47 min
Actors : Marcus Mojo
Description
Marcus Mojo is just waking up from a cat nap. He was having a most extraordinary dream involving a very mysterious and sexy stranger. Upon waking, he finds his cock is hard as granite, beckoning him to play.

Marcus remembers the dildo he stashed near the couch. After rubbing his dick against it, imagining it to belong to the dark haired, athletically built stranger from his dream, Marcus gently eases the rubber toy into his tight but eager asshole. While he jerks his swollen man meat and enjoys the feel of the dildo inside him, he thinks of the strong, dreamy character and wonders about the nature of dreams.

Enjoy!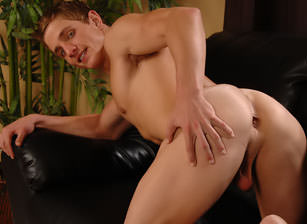 Recommended Movies
No records were found that match the search criteria.